What to Expect
Service times, directions, and kids
We exist to lead people to become fully devoted followers of Jesus and His Way
Getting to know each other

We know meeting someone for the first time can be intimidating, and going to a new church for the first time can be nerve-racking. We want help make your first experience at Cascades Church a great one!  
Time & Location
Sundays at 10AM in-person and livestream. 
3833 Boundary Road, Vancouver, BC.  
We're just a few feet south of Boundary and 22nd Avenue.
If you are coming by bus take the 25 Bus (UBC/Brentwood) and hop off at East 22nd and Kootenay stop (Stop #51536) or 22nd and Boundary Road (Stop #51553) if you're coming from Brentwood.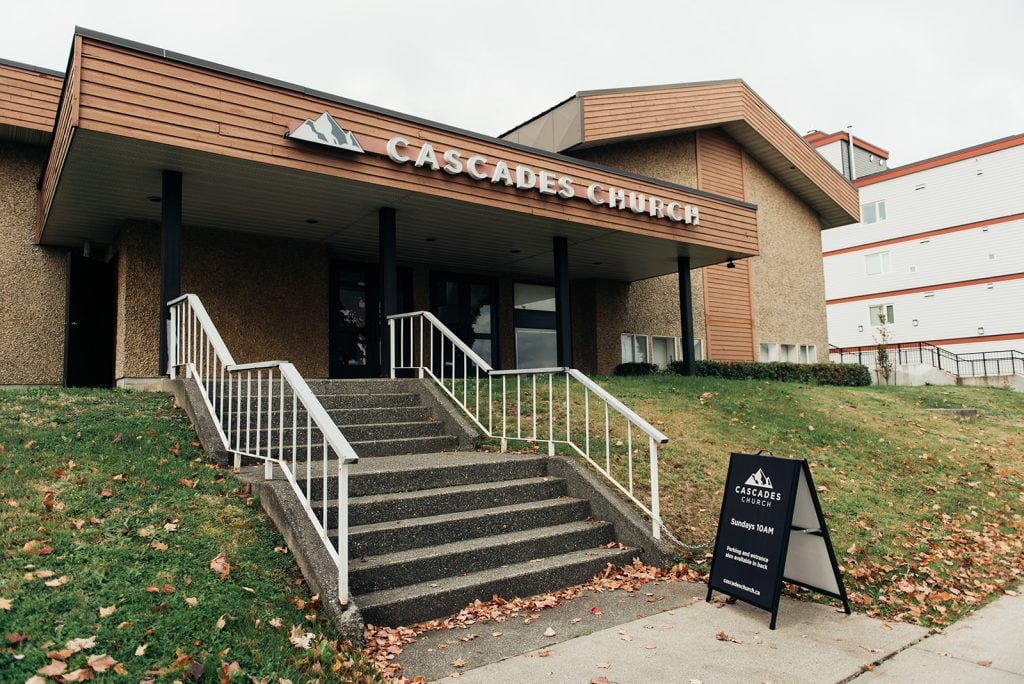 Parking is available in the back and can be access through the laneway. 
Common Questions
How long is a Cascades gathering?  What are they like? 
About an hour in length.
When we gather we seek to worship in four clear ways: song, teaching communion, and giving.
Gatherings begin and end with some announcements about what's going on in our community.
We sing songs that speak of who God is and what He's done for us – song lyrics are projected onto the screens so you can sing along and/or engage with worship however you feel most comfortable.  
Our pastor or a guest speaker will teach from the Bible for about 30-35 minutes. In response to the message we partake in communion.
What is the culture like at Cascades? 
Our Gatherings are engaging, casual, and relaxed. Maybe you're exploring Christianity, or you've walked away from the Church and are thinking about coming back, or a long time follower of Jesus – whatever your background come as you are and expect to be welcomed as our guest. Cascades is a place you can learn and grow with us. 
What about my kids? 
We are offering in-person lessons for children. Learn more. 
We also offer a safe and clean nursery available for families with very young children. It includes a washroom and change table. Additionally, there is the option for those who want to hear the message while caring for their children. 
How are you responding to Covid-19? 
On March 10th, 2022 Provincial Health Officials announced that because of B.C.'s lowered hospitalization and transmission rates restrictions on the capacity of worship services and the use of masks for indoor public settings would be lifted starting March 11th. 

Masks are optional and we have no capacity restrictions for our gatherings. 
We appreciate not everyone will feel comfortable health concerns or other reasons. We want to be a people who are gracious to each other.
In light of this, here's some things we are doing:
We also respect the decisions others make about wearing a mask or maintaining a distance from others, trusting them to make the best decision for themselves. 

We will make masks available upon arrival for anyone who would like one 

We ask all people who are exhibiting cold/flu symptoms to stay home.

We will continue to Livestream our Worship Services each Sunday at 10AM. 
Let us know you're coming
Ready to check out Cascades Church in person? We can't wait to meet you! Simply click on the button below, choose you date you plan to attend, and fill out the form. We'll make sure to give you we make you feel connected upon your first visit.