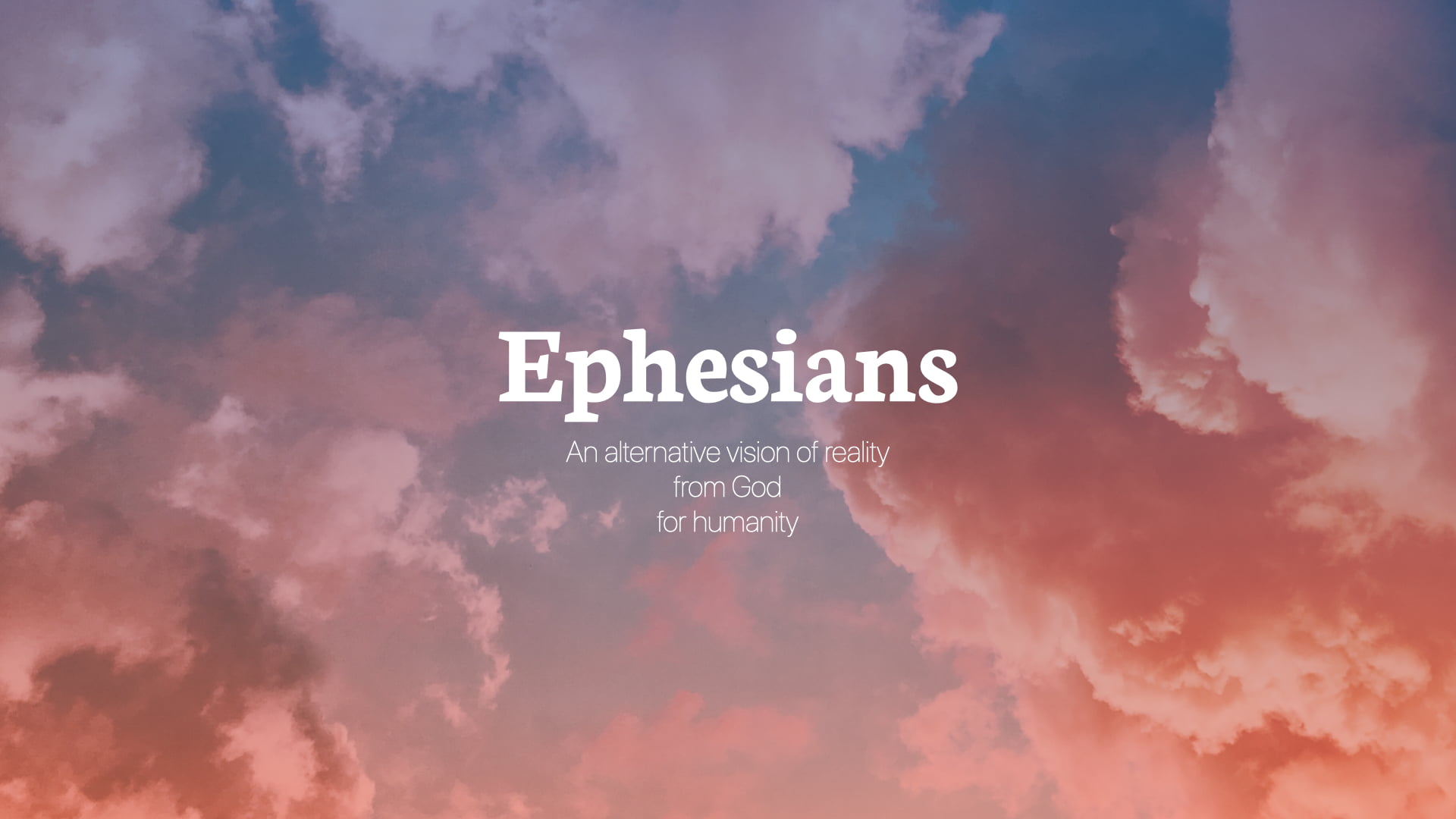 Ephesians offers us "an alternative reading of reality," to borrow the phrase from Walter Brueggeman. Ephesians opens our eyes to the glory and greatness of the Gospel of Jesus Christ. It pulls back the veil into things unseen as God creates new life, the new humanity in Christ. The beauty of this letter is that while it is rich in theology it is equally rich in its application to everyday life. 
So, if you want to see things are they truly are because of Jesus, if you want to learn to live in light of this new reality come along.
An Intro into Ephesians – Ephesians 1:1-2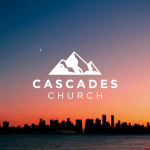 The Great Blessing Part 1 – Ephesians 1:1-3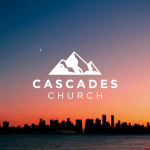 The Great Blessing Part 2 – Ephesians 1:4-14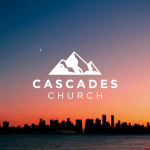 The Great Prayer – Ephesians 1:15-23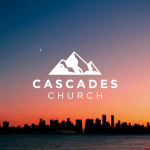 You Once Were…But God Being Rich in Mercy – Ephesians 2:1-10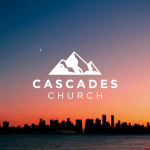 The New Humanity: God's New Dwelling Place – Ephesians 2:11-22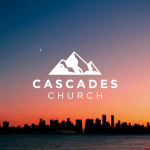 A Life Captivated by Jesus Christ – Ephesians 3:1-11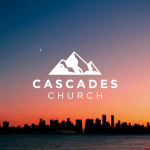 God's Power at Work in You – Ephesians 3:14-21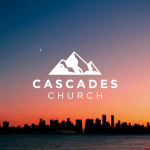 Maintaining the Unity the Spirit Creates – Ephesians 4:1-6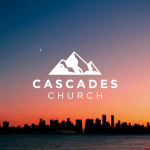 Gifts for Becoming Who We Are – Ephesians 4:7-16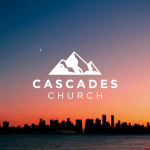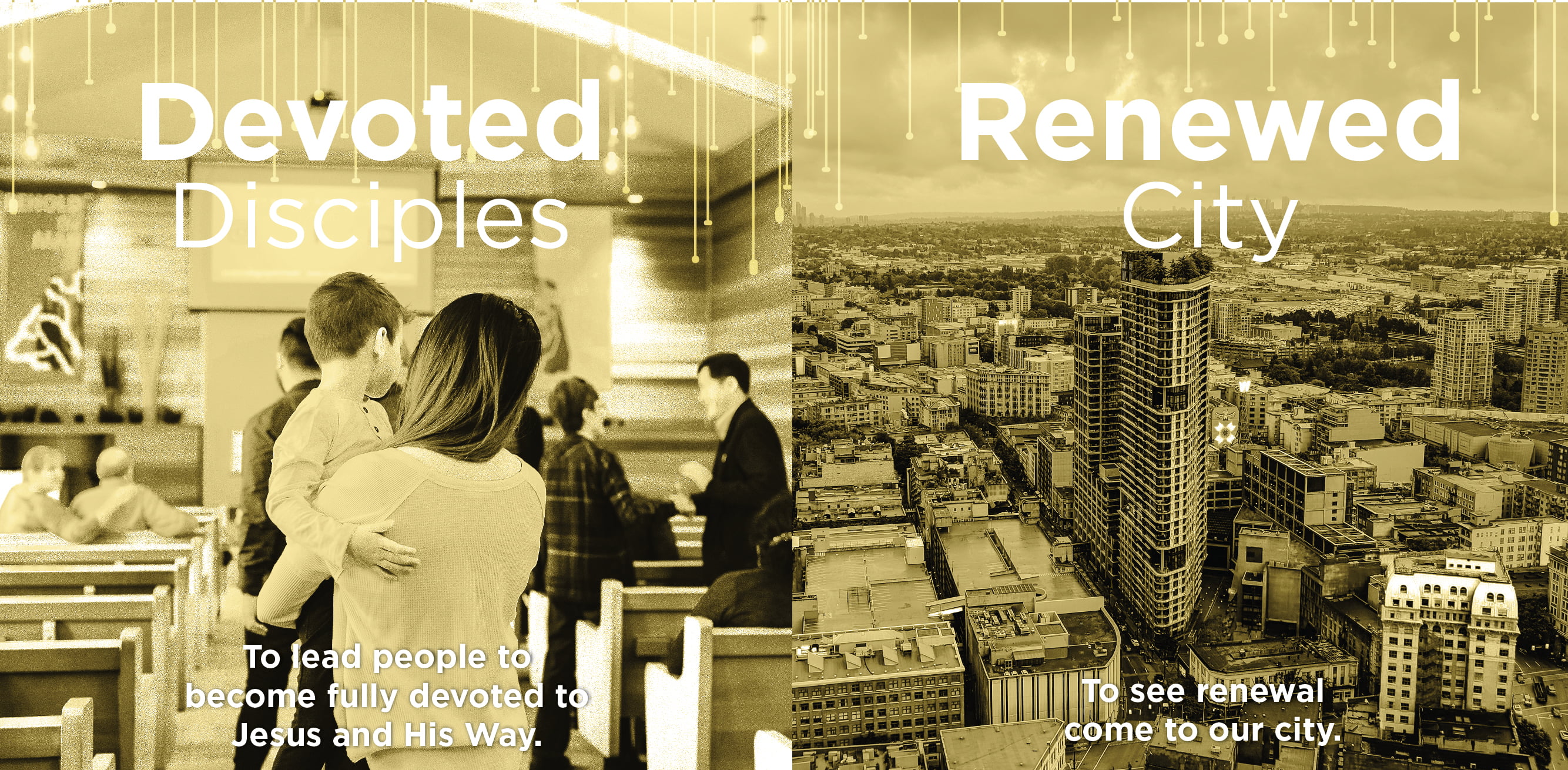 Vision Series
A two-part series on our Mission, to lead people to become fully devoted followers of Jesus and His Way, and our Vision, the renewal of our city. 
The
Ruthless
Elimination
of
Hurry
Ruthless Elimination of Hurry
The late Dallas Willard noted, hurry is the great enemy of spiritual life for our time. The ruthless elimination of hurry is all about staying emotionally healthy and spiritually alive in the chaos of the modern world. In this series we examine the life of Jesus for specific practices or habits that cultivate a slower, deeper, and more joyful way of life—all of which helps us abide in God's presence.  
This series is based on John Mark Comer's book of the same name and work.