Anvil Retreat
June 2-4, 2023
Once a year Cascades takes a weekend to recharge and refocus, and reconnect with Jesus and one another. 

There will be lots of free time to relax and rejuvenate in the beautiful surrounds of Howe Sound and to enjoy meals and Chapel time together.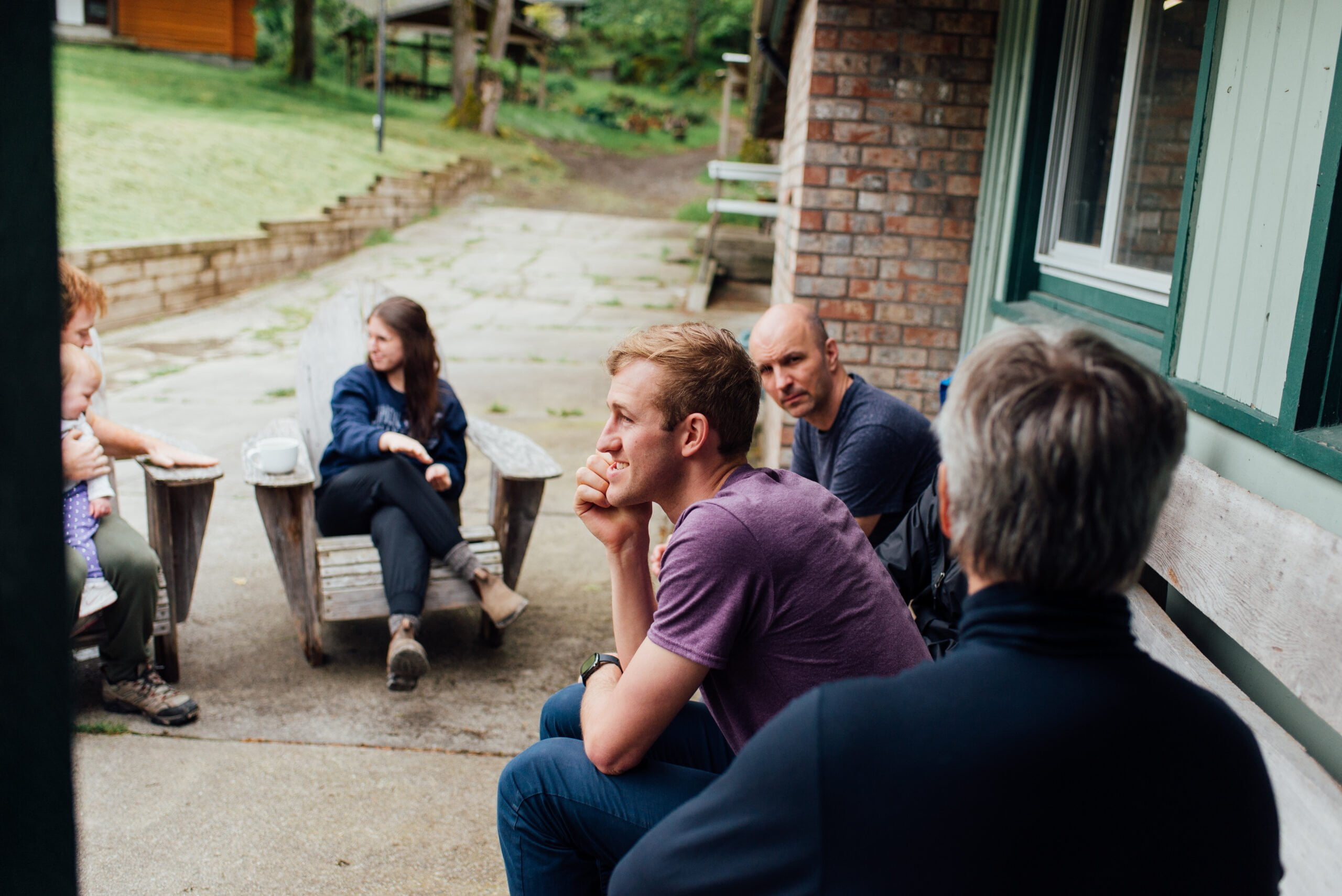 Signed up? Here's what you should know
Camp schedule
Friday 
6:00PM – Boat #1 leaves for Anvil Island
7:00PM – Boat #2 leaves for Anvil Island
8:00PM – Dinner
11:00PM – Lights out (Generator goes off)
Saturday

8:15AM – Breakfast
9:30AM – Chapel
12:00PM – Lunch
2:00PM – Kids– Fishing @ Dock (Lifejackets required for 12 & under)
2:30PM – Soccer Upper Field
5:30PM – Dinner (Table Talks)
8:00PM – Snack
11:00PM – Lights out (Generator goes off)

Sunday
8:15AM – Breakfast
9:30AM – Chapel
11:30AM – Lunch
12:00PM – Clean Up Cabin (bring garbage to dining hall, put luggage outside cabin)
12:30PM – Clean Up Campgrounds
3:00PM – Boat #1 Leaves for Lions Bay (40 people)
3:30PMish – Boat #2 Leaves for Lions Bay (12 People)
4:00PM – Boat #3 Leaves for Lions Bay (40 people)
How to get there
The Retreat is located at Daybreak Point Bible Camp, which is on Anvil Island. The island is located in the Howe Sound. It can be seen when driving down the Sea to Sky Highway in Squamish. 
People must meet at Lion's Bay Marina (60 Lions Bay Ave, Lions Bay, BC V0N 2E0. Get Directions). From here we take a water taxi directly to the Camp. The first boat will be leaving the Marina for Anvil on Friday at 7PM. A second water taxi will leave closer to 7:30PM.
On Sunday afternoon water taxi will leave Anvil Island  around 2:30PM and then at 3:30PM. 
Parking

If you don't plan to get dropped off at the Marina, then there are two main options:
1. Paid parking is available at the Marina for the weekend–they charge about $30/day and parking is often limited. If you find a spot and don't mind the rates this is a good spot.
2. You can also park for free at the gravel lot located next to Lions Bay Elementary (Directions). It's about a 5-10 minute walk down to the Marina so we recommend dropping off your bags first and then driving and parking if you choose this option.
While the water taxi costs are covered in your payment, the parking costs are not covered.
activities can we do there
The goal of the Retreat to rest and reconnect with Jesus and others. So the main things are the schedule will be meal times in the Dining Hall and Chapel. There will be lots of free time.
The camp has covered gym, hiking trails, a Frisbee golf course,  a large field (baseball, soccer), kayaks, paddle-boards, a waterslide and a beach volleyball court available. Moderate sports equipment is provided, but no rifles, bows or arrows. 
Note about Water activities

The Camp does not have a Lifeguard.
For everyone's safety swimming in the ocean will be allowed under the following conditions:
We will have set swimming times with a sign-in and sign-out person at the dock.

Anyone 19 and older must sign a liability waiver form.

Anyone 18 and younger must be accompanied with a parent.


Children 13 and younger must wear a lifejacket on dock.

Lifejackets are mandetory for all kayakers and canoers.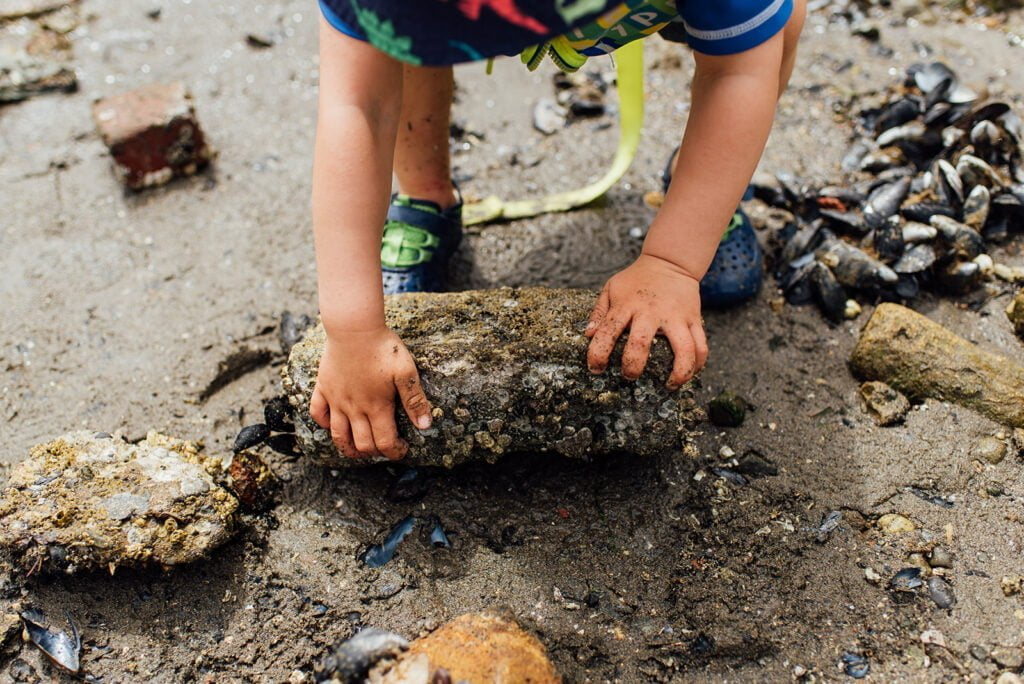 What to pack
Sleeping Bag & pillow or (bedsheets if you prefer)
Pillow and Sheets
Bible (no cell reception)
Notebook/pen
Flashlight
Toiletries
Towel
Swimsuit
Warm clothes
Runners hat and sunscreen (you never know!)
Rain Jacket/ Boots
Socks for Chapel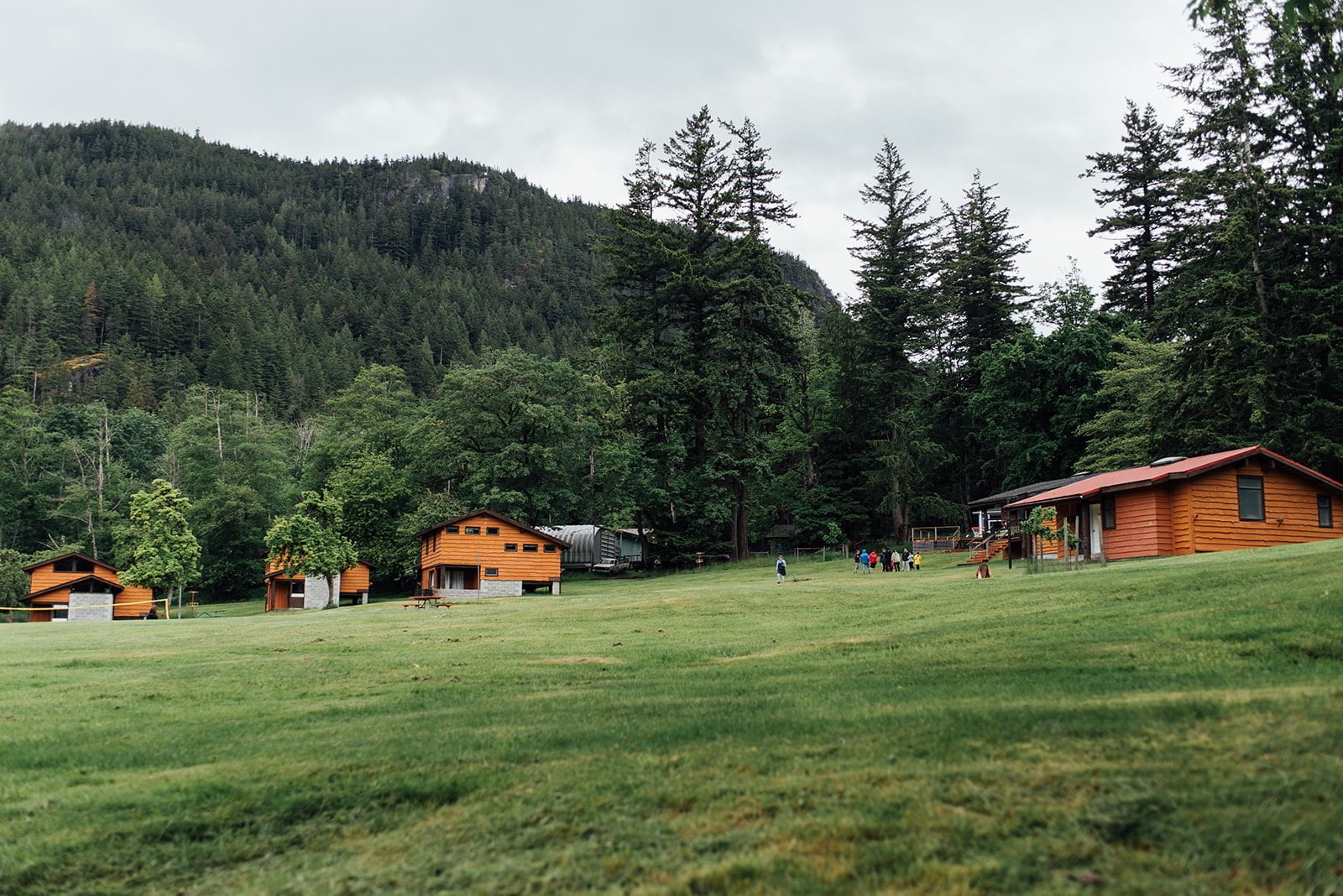 What are the accomodations like?
The Camp is equipped with 10 'basic' camper cabins. Each is equipped with a washroom (no shower) and 5-6 bunk beds with mattresses. Bedding is not provided. 
 Showers are located beneath the dining hall.
Note: Washrooms are on a Septic System – please be considerate.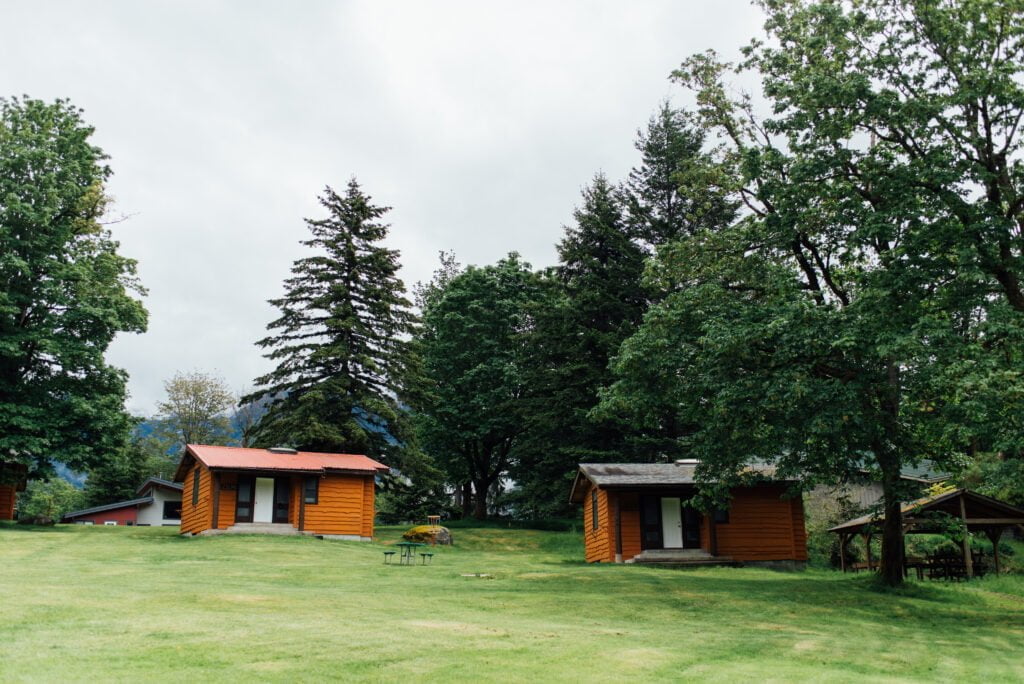 How much does it cost?
$135/person in CABIN – 13 or older

$145/person in 

LODGE – 13 or older (for families with younger children)


$120/child –  5-12 years

$60/young child – 2-4 ye

ars

FREE Children 2 and under

Rates include transportation from Lions Bay Marina to Anvil Island, Food and 

Accommodation

 and based on Age and Cabin or Lodge. Parking at Lions Bay Marina is not included.



We don't want 

money

 to be a reason someone does not come up. Please reach out to Pastor Alex

via email

to discuss this. 
Are there rules we need to know?
Daybreak Point Bible Camp has the following rules:
GENERAL RULES AND REGULATIONS
The Caretaker will advise you of any specific 'rules' depending on various construction projects etc; however, there are a few general facility regulations we ask all renting parties to abide by:
1) The Island is powered by a generator; the maximum time for the generator to be used is 17 hours a day; please plan accordingly
2) The camp property is non-smoking. For members of your group who do smoke – please see caretaker for the smoking area of the camp.  All smoking must be done in this location and no where else on the island

3) No Firearms, Alcohol, Drugs, Cannabis Products, Vaping, Pets or Explosives.  No candles in any buildings.  No open flames in any buildings or on the camp property outside of the designated areas (fire ban may be in effect, please confirm with caretaker).

4) Provincial Health Regulations require that any camp for children 14 and under must have a
nurse or F.A.A. attendant on site at all times
5) Adult supervision for all waterfront activities is required. Please review the posted rules and regulations. Swimming and boating is to be done under supervision by a qualified lifeguard. No boating is to done outside the two main bays.
6) Absolutely no graffiti, no removal of mattresses from cabins, no damage whatsoever to the camp property.
7) Camp clean up, daily garbage routines and kitchen care rules are posted on-site; the caretaker will supplement them if necessary. These must be followed to ensure the camp remains in good condition.
8) Please obey all out-of-bound signs posted on the property.
Got another Question?
No problem. Marsha Piechnik is helping with registrations and would be happy to answer your questions. You can email Marsha by clicking here.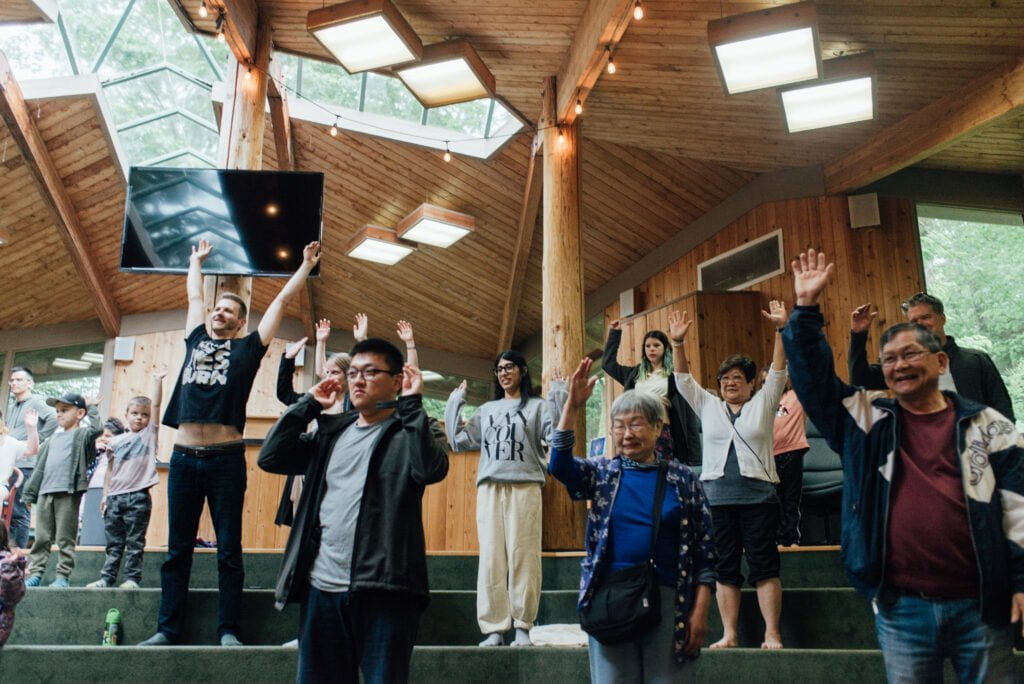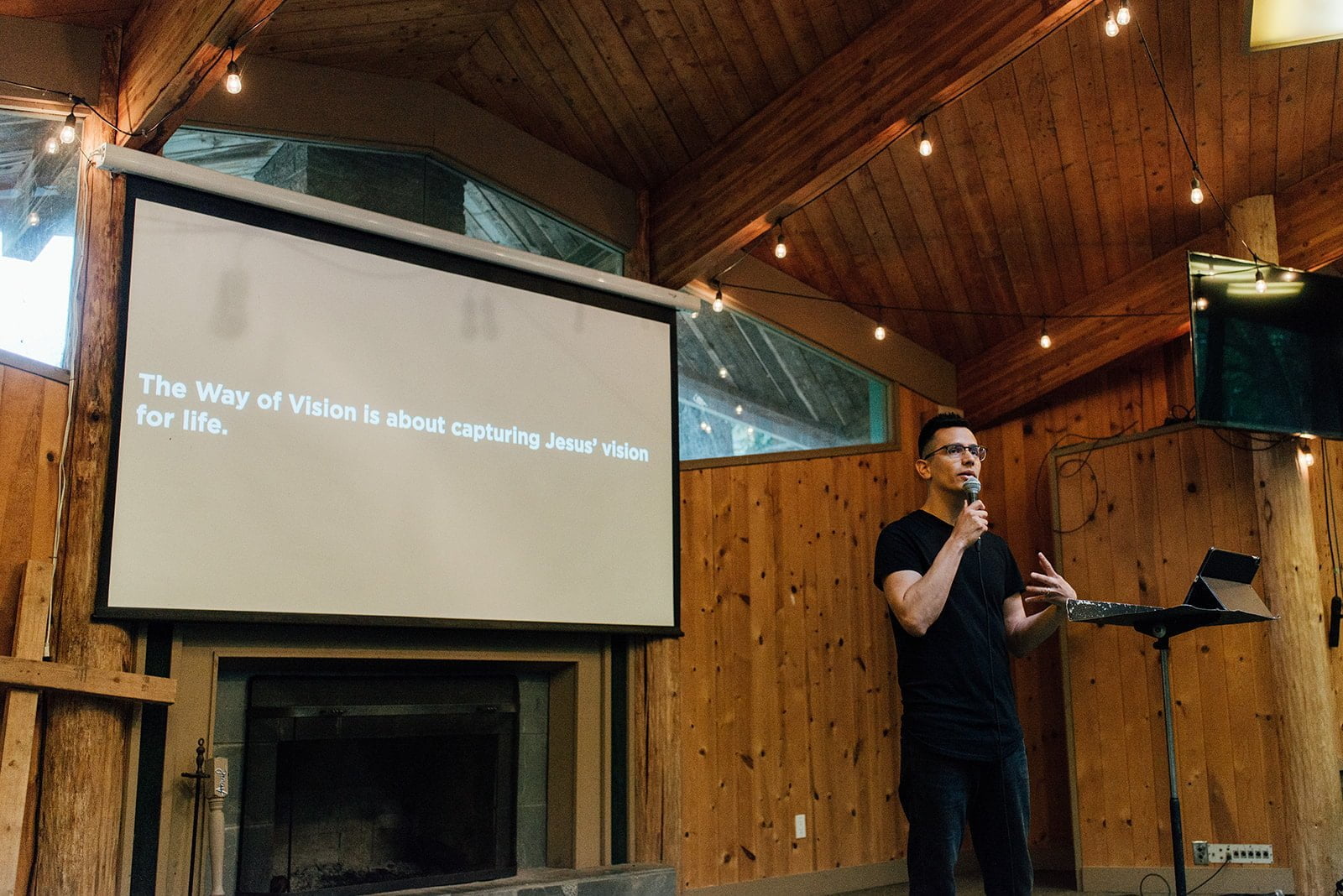 Registration

Ready to register for Anvil Retreat ? Great! 
Click on the button below, fill in your information and pay. 


Note: In order to register online you need to pay with a credit card. Once you've completed registered and paid you will receive confirmation of payment email from Tithe.ly Events.
 If you prefer to pay via cash or cheque you may do so by printing out this form and bringing to church on a Sunday. Click here for the Anvil Retreat 2023 Form.
Isaiah 30:21 NIV
Whether you turn to the right or to the left, your ears will hear a voice behind you, saying, "This is the way; walk in it."
 "This resurrection life you received from God is not a timid, grave-tending life. It's adventurously expectant, greeting God with a childlike "What's next, Papa?" God's Spirit touches our spirits and confirms who we really are. We know who he is, and we know who we are: Father and children." 
– Eugene Peterson paraphrasing Romans 8:15-16
Luke 8:4-8 NIV 
4 While a large crowd was gathering and people were coming to Jesus from town after town, he told this parable: 5 "A farmer went out to sow his seed. As he was scattering the seed, some fell along the path; it was trampled on, and the birds ate it up. 6 Some fell on rocky ground, and when it came up, the plants withered because they had no moisture. 7 Other seed fell among thorns, which grew up with it and choked the plants. 8 Still other seed fell on good soil. It came up and yielded a crop, a hundred times more than was sown."
When he said this, he called out, "Whoever has ears to hear, let them hear."
Luke 8:11-15 NIV
11 "This is the meaning of the parable: The seed is the word of God. 12 Those along the path are the ones who hear, and then the devil comes and takes away the word from their hearts, so that they may not believe and be saved.13 Those on the rocky ground are the ones who receive the word with joy when they hear it, but they have no root. They believe for a while, but in the time of testing they fall away. 14 The seed that fell among thorns stands for those who hear, but as they go on their way they are choked by life's worries, riches and pleasures, and they do not mature. 15 But the seed on good soil stands for those with a noble and good heart, who hear the word, retain it, and by persevering produce a crop.